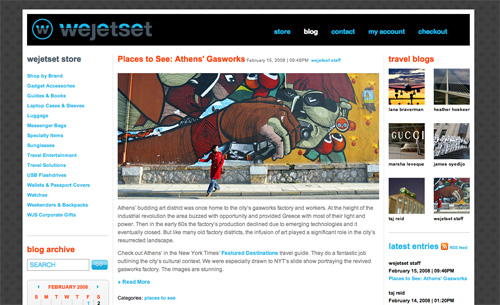 Sexy and cool and full stuff is wejetset.com, an online store + blog, highlighting some of the neatest travel and general awesome products available.
I coded this application from scratch and I can say that the back-end is pretty sexy too. E-commerce sites aren't always the most fun to work on, but with this gorgeous design – a collaboration between Staple Design, friend and stranger and Intersect – I can easily say I was very proud to be a part of this project.
Its gotten some good press already. I kind of want to buy everything in the store (action books? Sweet GTDness.).